2
COMMUNITY EVENTS
General Information:

September 27, 2021 till November 28, 2021: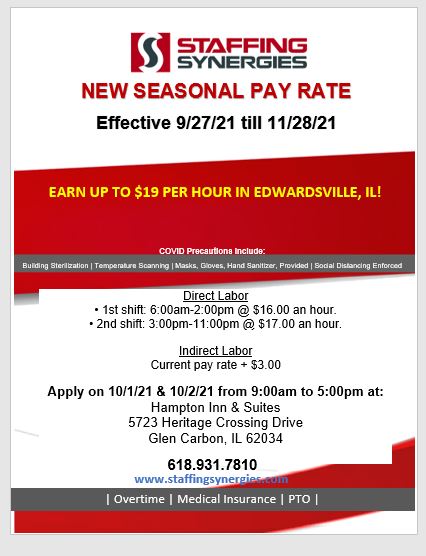 December 4, 2021: ISEJ Men's Fellowship Breakfast
December 18, 2021 The Annual Toy, Food, & Clothing Giveaway: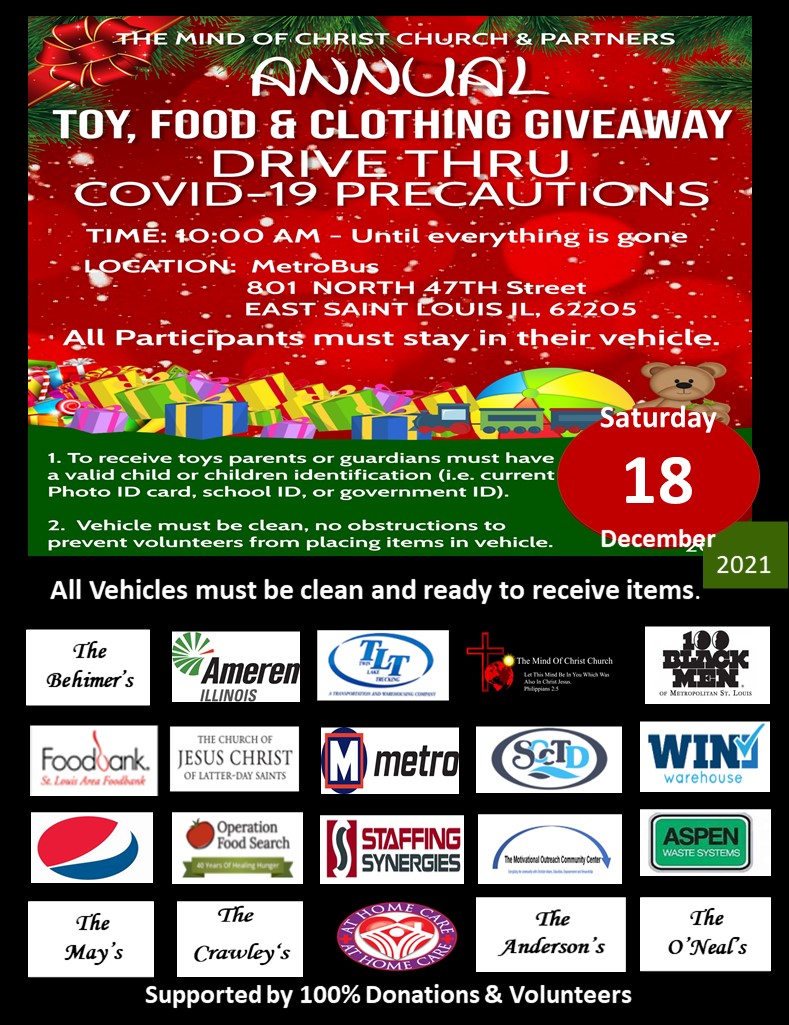 WEATHER link below:
East St. Louis, IL Today, Tonight & Tomorrow's Weather Forecast | AccuWeather

CDC Current COVID Guidelines click the link below

IDPH Guidelines click the link below
Coronavirus Disease 2019 (COVID-19) | IDPH (illinois.gov)

The Mind of Christ Church Events:
Sunday Morning Service In the Building at 09:45 AM CST (COVID Precaution Adherence).
There will be no van pick up services at this time.
Live Stream Sunday Morning Service at 9: 45 AM Facebook or YouTube
Church Services Live Streamed on Facebook, YouTube or Zoom.
The Monday Mobile Drive Thru Market will be open on Monday at 9:30 AM.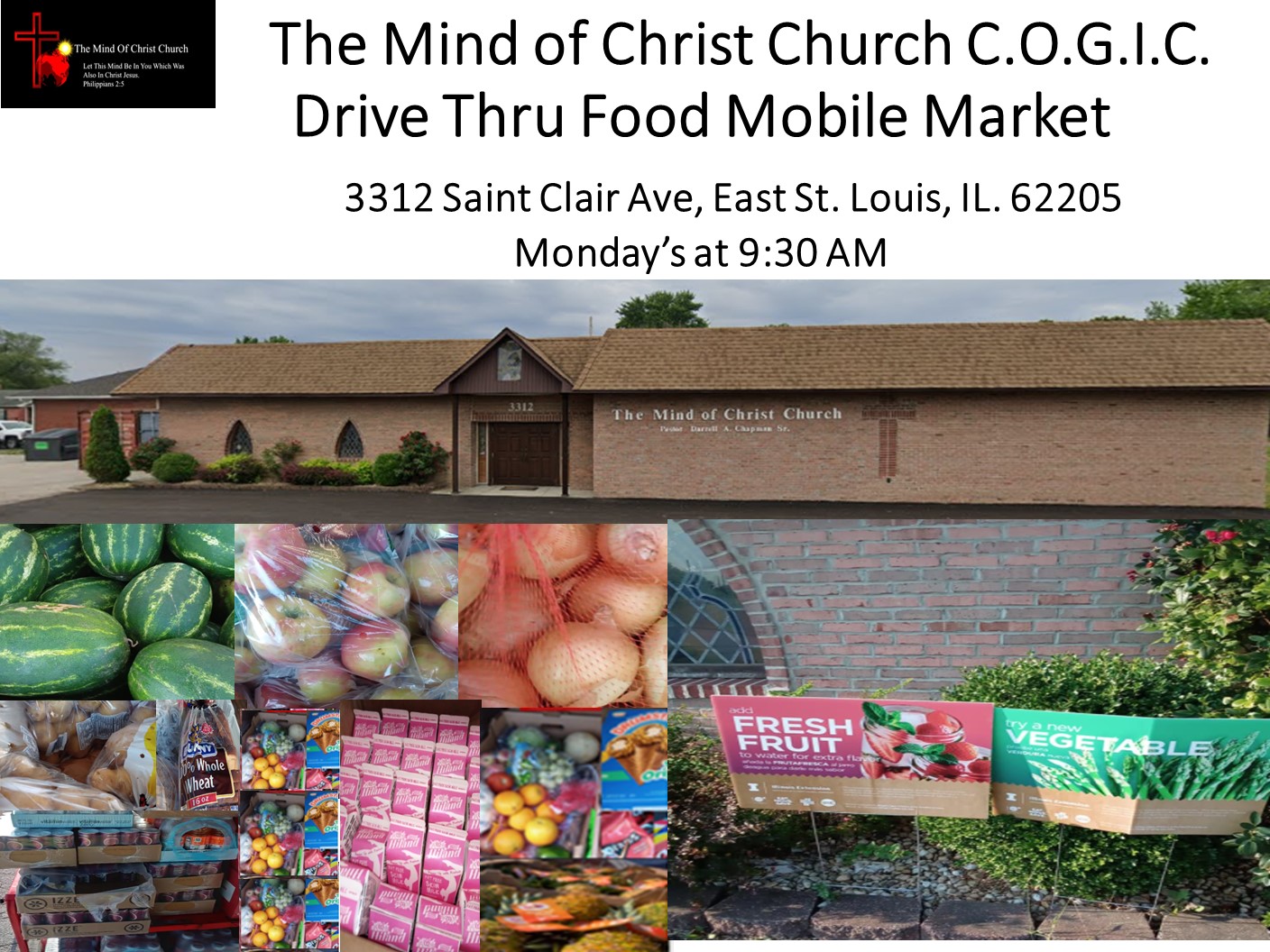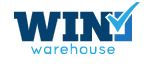 Partnership with Win Warehouse:
https://winwarehouse.org/news/mind-of-christ-church/
Church Meeting Schedule 2021